Have you received notice of a visa cancellation under s116 of the Migration Act? If you have, you must act fast to ensure you do not miss any deadlines (which are typically very short and strict). We have created this flow chart to clarify the general requirements.
Further details on the topic of visa cancellations under section 116 can be found here and here.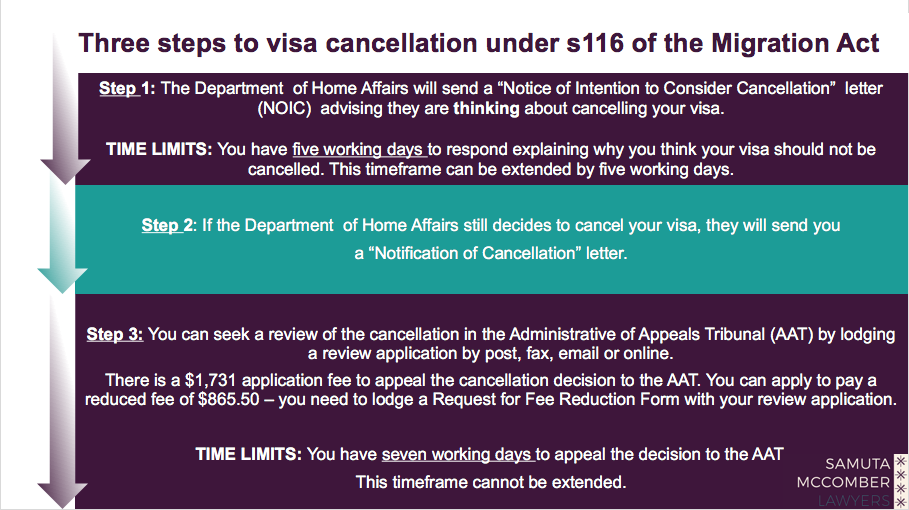 EDIT - Please note that from 1 July 2018 the AAT's Migration and Refugee Division filing fee has increased to $1,764.00. This means that the reduced filing fee is currently $882.00.
Also, please note that the AAT's General Division, which hears reviews of decisions made under s 501 of the Migration Act, has a different filing fee. The General Division filing fee is $920.00. A reduced filing fee of $100.00 is payable in certain circumstances, including if you are currently detained in correctional or immigration detention.